Gear Question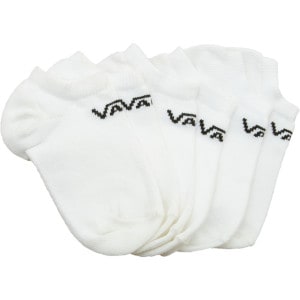 $12.95
1 Review
See all product details
What size are these??
By Janelle Broen
Ranked #371 - Socks March 27, 2010
What size are these??
View Details: Vans Classic Kick Sock 3-Pack - Toddlers'
Helpful Votes: 0 Yes
By EliseGuruess
March 28, 2010
Here is the sizing chart directly from Vans: Toddler socks: S/M=4.0-7.0 M/L=7.0-10.0 So size 'em up and grab your lil guy/gal some awesome comfy socks to go with their cool kicks.
Helpful Votes: 0 Yes