Gear Question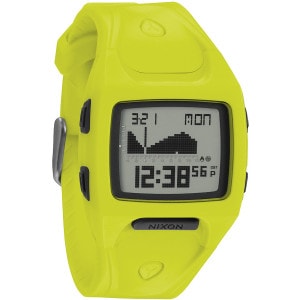 $124.95
4 Reviews
See all product details
does it have a stop clock?
By grace.whatley@yahoo.com
Ranked #168 - Watches April 18, 2011
does it have a stop clock?
View Details: Nixon Small Lodown Watch - Women's
Helpful Votes: 0 Yes
By Zach Pina
April 20, 2011
You bet your sweet bippy it does! In addition to a stopwatch, it also has pre-programmed tide charts for 200 beaches for the next 15 years, future tide, dual time, alarm, countdown timer, wave counter, and a backlight. Everything but the surfboard!
Helpful Votes: 0 Yes