Gear Review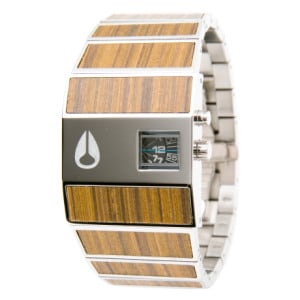 $249.95
44 Reviews
See all product details
stop debating and just buy the thing!!!
By Nate Prawitt
Ranked #1281 - Men's Accessories January 29, 2009
i've had the dark walnut rotolog for about a year now, and let me tell you, i love this baby every bit as much as i did when i first got it. the quality is solid, the style is a definite attention-getter, and there's nothing else like it on anyone else's wrist. lots of people have mentioned getting a lot of comments from the ladies. it's all true. it's also been said that it's difficult to tell the time, which is also true, but only for the first week or so. once you get used to it, you don't even think twice. this thing is totally worth the 225 frosties!
View Details: Nixon Rotolog Watch - Men's
Helpful Votes: 1 Yes