Gear Review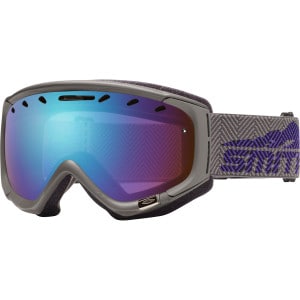 $65.97: $76.97 for discontinued items
21 Reviews
See all product details
Awesome visibility, not the best for small, narrow faces.
By LauraH
Ranked #1499 - Goggles March 23, 2009
I got the south beach style, which is way cute and versatile for girls, with the ignitor mirror. When I first put them on, it was like I could see better with them on then with no goggles! GREAT visibility, very clear. However, on sunny sunny days I do find myself squinting a bit. I guess the lense is really ideal for in-between days. The other thing is as a female I have a very small face and I was hoping the fit would be better. Air gets through a little bit just sitting on the lifts and on windy days I tear-up a little more than I should. Other than that, great quality goggs...I'd just go for a smaller goggle if you have a very small, narrow face like me!
View Details: Smith Phenom Goggle
Helpful Votes: 1 Yes