Gear Review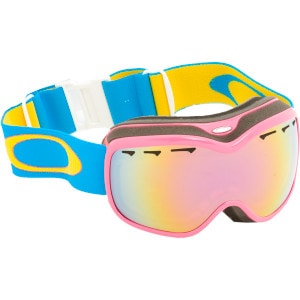 $100.00 - $130.00
$55.00: $78.00 for discontinued items
14 Reviews
See all product details
great for small faces!
By s.richey
Ranked #1203 - Goggles April 2, 2009
i have the smallest, narrowest face and the only thing that ever looks good is in youth sizes. I havn't used these goggles yet, but they look awesome. I wouldn't recommend the persimmon lense cuz it kills the look of the whole goggle. i ordered the G30 lense and the extra $ was workth it.i noticed it stuck out a little far on my face but it still looked fine.i'll write more when i try em on the slopes.
View Details: Oakley Stockholm Goggle - Women's
Helpful Votes: 0 Yes