Gear Review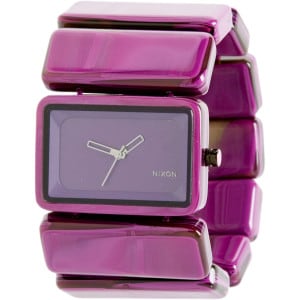 $74.95 - $89.95
31 Reviews
See all product details
Which watch to pick?
By jdg2921982
Ranked #426 - Women's Accessories April 6, 2009
I have some good news and some bad news about this watch. The good news is that it fits like a charm, looks awesome and tells great time. The bad news is that this watch is so nice I want one in every color!
View Details: Nixon Vega Watch - Women's
Helpful Votes: 0 Yes