Gear Review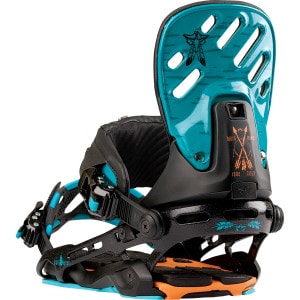 $269.95
38 Reviews
See all product details
I'm 250 and couldn't break them in a week.
By Kapn.K
Ranked #2509 - Bindings April 13, 2009
They could offer a night class to teach you how to set them up. Seriously, I read the instructions a couple times before breaking out my number 3 phillips. Once you do it, it's easy. They are just so adjustable. I found them well under 2 bones. Had to try them and I'm glad I did. Size 10 32 TM2's fit the L just perfectly.
View Details: Rome Targa Snowboard Binding
Helpful Votes: 0 Yes