Gear Review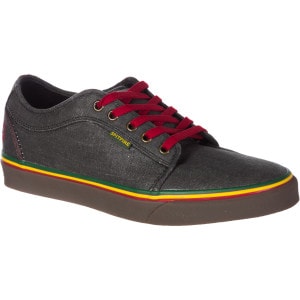 $59.95 - $64.95
41 Reviews
See all product details
You Be The Judge...
By Matt Coleman
Ranked #669 - Men's Shoes April 21, 2009
Great if your on a budget, but BEWARE padding is lacking, toe region rips very fast, and spreads rapidly, grip wears out in a matter of days, and such a low profile design my ankles were soooo bruised.

Although the price is nice, the board feel is amazing, you should take these points into consideration. Great for Chillin, Sub-Par for skating (for me).
View Details: Vans Chukka Low Skate Shoe - Men's
Helpful Votes: 1 Yes