Gear Review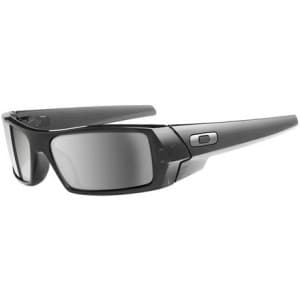 $90.00 for discontinued items
17 Reviews
See all product details
Oh yeah, instant classic!
By Yule & Bellow
Ranked #287 - Lifestyle Sunglasses May 4, 2009
got the polished white/black iridium when they first came out 3-4 years ago, and its still going strong!...super clean styling with a modern shape, not too big and not too small. the optics are clear and perfect of course. they fit great and are moderately snug on my medium sized head. they dont hurt the ears after being worn for long amounts of time...but be warned, if you sweat at all these will fall off very easily. like if you look down you will be looking at your glasses on the ground BUT thats not a big problem because they are indestructible! 4 years up and down mountains, in boats, hikes, whatever, tons of drops and accidental sitting-ons and they still look as new as the day I got em. perfect shades!...plus they are made in USA.
View Details: Oakley Gas Can Sunglasses
Helpful Votes: 0 Yes