Gear Review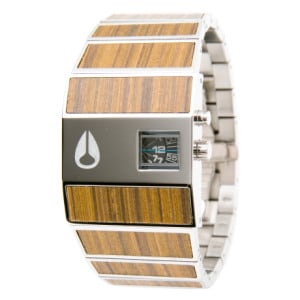 $249.95
44 Reviews
See all product details
Rename it the "Lady Killer"
By Thomas Warren
Ranked #783 - Men's Accessories May 21, 2009
The Nixon Rotolog is sweetness on your wrist. Even thought the face is small the the watch face is small and in 2 pieces, it draws attention. The light makes it nice to read in dark situations and the ladies love grabbing your wrist and looking at it.
View Details: Nixon Rotolog Watch - Men's
Helpful Votes: 0 Yes