Gear Review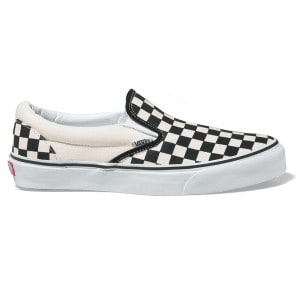 $54.95
7 Reviews
See all product details
A review, and a question.
By Stone
Ranked #1492 - Men's Shoes July 21, 2009
I got the pure whites and a whole lot of compliments along with them. They were killer for a few months, but eventually got dirty. Don't use bleach, it'll stain them yellowish. They have held up for about a year now, after heavy amounts of skating, walking, and regular wear-and-tear, and they're holding up like a military grade tank. They're wearing down and getting beat up, but they are the best shoes I've ever had. Really comfy. Don't think twice about getting these!
View Details: Vans Classic Slip-On Skate Shoe - Men's
Helpful Votes: 0 Yes