Gear Review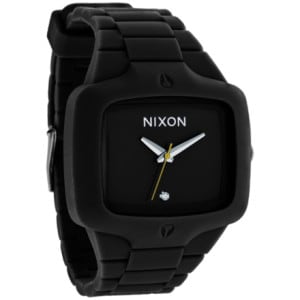 $174.95
25 Reviews
See all product details
Filthy McNasty.
By Terence Bonsey
Ranked #529 - Men's Accessories August 8, 2009
I don't own this exact piece but I do own the Rubber Player in green. It is by far one of the filthiest pieces I have ever picked up from Nixon.

Fits great with multiple locking hooks and a buckle to keep the strap from flying all over the place.

Every day I wear this piece random strangers give me comments on it and how sweet it is.
View Details: Nixon Rubber Player Watch
Helpful Votes: 3 Yes