Gear Review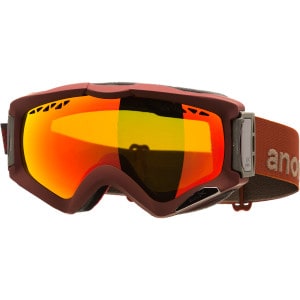 $139.95
24 Reviews
See all product details
Dependable and Pimp!!!
By Tim -Dakine/661/Intense Rep
Ranked #831 - Goggles November 19, 2009
I've been wearing Realms now for 3 years now and still rotate 2 pair in the goggle quiver. The thing I like most about the Realm is fit with the RED helmet line. I've worn the Tantrum, Mutiny and now Mutiny II from RED and each helmet works amazing when paired with the Realm shape. No gaps, no fogging, TONS Of Lens options. I have the yellow for flat light and storm days and clear for night riding at Brighton. Check out the Scratcher Frame option above!!!!
View Details: Anon Realm Goggle
Helpful Votes: 0 Yes