Gear Review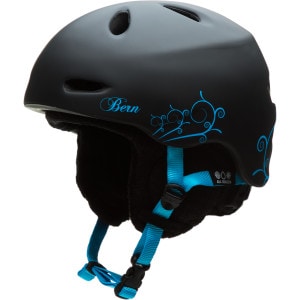 $119.95
6 Reviews
See all product details
Go with the visor, not the hunter.
By 720InUrFace
Ranked #1124 - Accessories November 21, 2009
I accidentally ordered the visor helmet on this site, thinking I was getting the hunter plaid, so I quickly ordered the hunter on another site (dogfunk didn't have it instock). My plan was to return the visor one and keep the new hunter one on the way, but once I got both in the mail and tried them on....the visor version looked waaay better! I thought the furry hunter look would be cute, and it probably would if the fuzzy flap on the front actually stayed up....the problem is that it's not attached to anything on the front of the helmet so it either sticks out away from the helmet, or falls in your face. I don't recommed buying the hunter until Bern improves the way it attaches to the helmet. If you want the hat look under the helmet - go with the plaid visor. The audio is absolutely great too...definitely worth the extra $20.
View Details: Bern Berkeley Audio Zip Mold Helmet w/Knit Liner - Women's
Helpful Votes: 1 Yes