Gear Review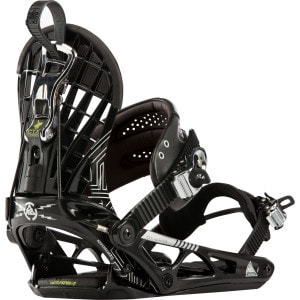 $299.95
7 Reviews
See all product details
get better bindings than these!
By mea3377506
Ranked #1736 - Bindings December 18, 2009
On my birhtday first day, 2nd run i broke the cable guide on my front binding up to then these worked great. I still used them for a half a day afterwards but i would not recommend getting them unless u want $300 of disappointment .
View Details: K2 Snowboards Cinch CTX Snowboard Binding
Helpful Votes: 1 Yes
Tech Specs:
Highback:

Cinch Airlock

Ankle Strap:

Thin Cored Caddi

Toe Strap:

Tool-Less Universal

Baseplate:

Cinch C2 (nylon baseplate, aluminium heelcup)

Baseplate Padding:

canted Harshmellow (3 deg, seamless)

Ratchet Type:

Ultra RADchet (aluminum lever)

Compatibility:

4-hole, 3-hole

Recommended Use:

all-mountain, freeride

Manufacturer Warranty:

1 year