Gear Review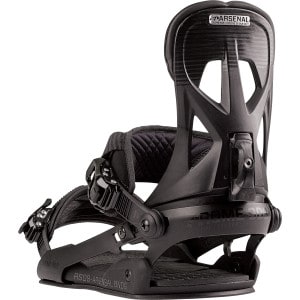 $189.95
8 Reviews
See all product details
pretty sick.
By Jón Rúnar
Ranked #2000 - Bindings January 5, 2010
Those bindings are really good. I´ve been using them on my rome cheaptrick 08/09 and i love it.
I think that if you dont like those bindings you are doing something whrong with them, ive been jibbing on them and riding the mtn to, nice flex on them, toe/normal strap is sick on them and they are just so simple and great. First after I got them they were not so really great, the toestrap was sometimes fucking things up but you need to set them for your boots. It is really easy and you dont need no screws. After you set them perfectly for your boots, things will work out and there will be no problems.
View Details: Rome Arsenal Snowboard Binding
Helpful Votes: 0 Yes