Gear Review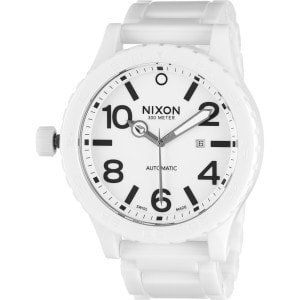 $2,599.95
2 Reviews
See all product details
I'm the main BALLA!!!
By james
Ranked #529 - Men's Accessories January 13, 2010
So nasty! I bought two and wear em on opposite wrists son!!! Ladies just follow this watch home from the club every night of the week booyyyeee!!! One time these broads were fighting over it in the club, and it snapped up and busted da bitches front tooth out!!!!!! NOT A SCRATCH THOUGH!! That ceramic shit is serious just like the playas that wear it.
View Details: Nixon Ceramic 51-30 Watch - Men's
Helpful Votes: 9 Yes