Gear Review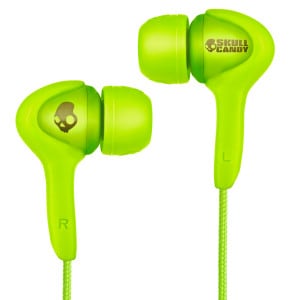 $7.49 for discontinued items
36 Reviews
See all product details
Average, but they look cool.
By Laurie
Ranked #911 - Headphones January 19, 2010
For the price they are pretty good. They eliminate most outside noise. I use them while I ride, but also while I run. I don't like them much for running. When the cord hits something(like my arm), it makes a thumping noise. They stay in fine until I start to break a sweat, then they fall out. Either invest in a more expensive pair, or pay the same price by going through multiple sets of these. They don't last that long.
View Details: Skullcandy Smokin' Buds Headphones - 2011
Helpful Votes: 0 Yes