Gear Review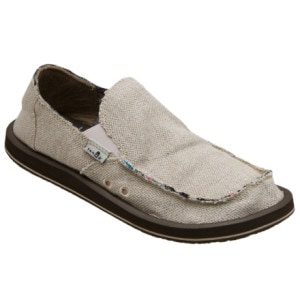 $61.95
2 Reviews
See all product details
Sweet!
By johnrecher835731
Ranked #1306 - Men's Shoes February 27, 2010
Very comfortable...It is like wearing flip flops without having to constantly grab and squeeze with your toes.

I would recommend ordering your normal size as they do stretch out a bit, and maybe wear socks with them for the first week or so.
View Details: Sanuk Hemp Shoe - Men's
Helpful Votes: 0 Yes