Gear Review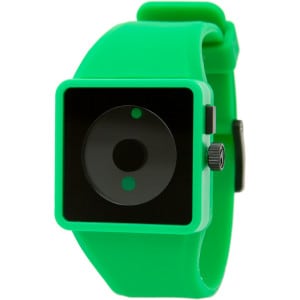 $124.95
20 Reviews
See all product details
Something very different!
By Jim
Ranked #15 - Men's Accessories April 16, 2010
I bought this watch in blue for £80 and I love it. My g/f initially picked it and I was unsure. As I already own a banks and a rotolog, I was after a dork, however I realised this was totally different and worth taking a punt on.
Some will say that as it's Chinese quartz, it's a bit cheap of Nixon to price it so high and to be honest I would probably not spend £100 on it. That said it's totally worth having as it makes most other watches of the same price look more boring than watching paint dry. This attracts a lot of attention and comments and it has the prescence of a Nixon which makes you feel that little bit cooler than everyone else when you have it on.
It's light, comfortable and makes me smile...go buy one!
View Details: Nixon Newton Watch - Men's
Helpful Votes: 0 Yes