Gear Review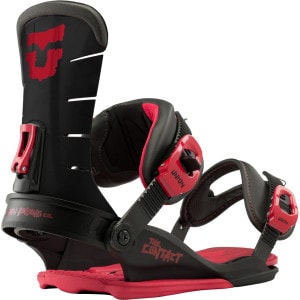 $179.95
37 Reviews
See all product details
Sk8 the mountain.
By Flip
Ranked #38 - Snowboard Bindings September 14, 2010
The Union Contact is a Sick binding for park & Jibbing! If you like to Skate the mountain then Get this binding b4 they are all sold out!!!!!
It's got a buttery soft flex & has Uber cumfy straps. With only 19% of the binding in contact, all the EVA under foot gives the board a much truer flex making presses so fun & easy. Try a pair & you won't be disappointed!
View Details: Union Contact Snowboard Binding
Helpful Votes: 1 Yes