Gear Review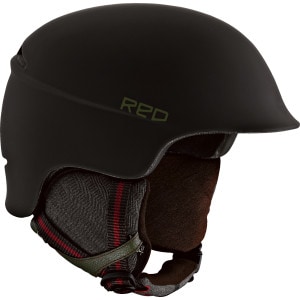 $124.95
2 Reviews
See all product details
Just Pump It
By N/A
September 21, 2010
I've been a huge fan of the HiFi for years, If you read my HiFi review you'll see that it did indeed save my life. But with the new Theory I think it's time for an upgrade with all that the Theory offers.

Not sure about the current age demographic on DF right now, but I was around when the Reebok Pump was hot. Burton has brought the tech back and integrated it into the theory. Many companies have an adjustable fit to their helmets, but they aren't always that comfortable and tend to loosen up during the day. Red now has a pump system integrated in so that you can just pump it until it's snug. The bladder is much more comfortable against your head compared to those plastic "frames" that other companies use in their adjustable systems.

The ventilation is great as you can adjust it on the fly and the earpads pop right off if you find them too warm and you can replace them with a pair of REDphones and hook your iPod up. The fit is great with the Oakley Splice googles that I have, no gaper gap!

I typically wear a 7 1/2 New Era Cap and measure out at 59.5cm. I normally rocked the medium in the HiFI, but found the large in the theory to be a bit more comfortable.
View Details: Red Theory Helmet
Helpful Votes: 2 Yes