Gear Review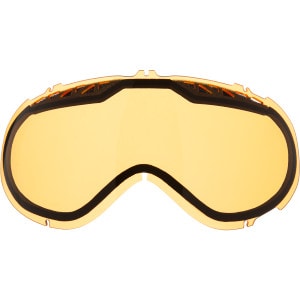 $39.95 - $49.95
1 Review
See all product details
Spherical Lens rule!
By Four Horsemen
Ranked #16 - Alpine Skiing October 13, 2010
This proprietary injected lens construction technology for Anon provides the greatest optical clarity and enhances horizontal, upward and downward fields of vision while reducing optical distortion!

Solex is Anon's reflective and mirror coatings. This unique heat-treated coating process helps to reduce glare and improve contrast for increased depth perception in any terrain!
View Details: Anon Solace Replacement Goggle Lens
Helpful Votes: 0 Yes