Gear Review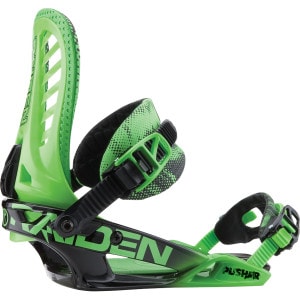 $189.95
4 Reviews
See all product details
All the bells and whistles with out the price tag.
By Patrick Tullos
Ranked #180 - Bindings October 30, 2010
These are a great binding for the price. The dual AIR is amazing for protecting your feet against guinea pigging the jumps in the park you might case. These bindings are a little softer, but still have the support and response to get wicked on. The ratchets and toe strap are my favorite thing about this binding.
View Details: Nitro Raiden Pusher Snowboard Binding
Helpful Votes: 0 Yes