Gear Review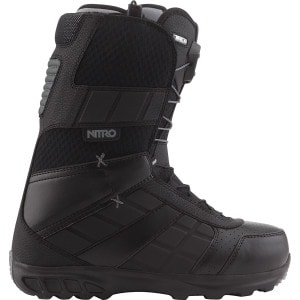 $199.95
4 Reviews
See all product details
Lighter than your platinum blond hair.
By Patrick Tullos
Ranked #43 - Boots November 3, 2010
Girls, if you want a comfortable as hell, light, and soft flexing boot that looks great, buy it. You wont be let down. The TLS system is really quick and easy to use, so you will have more time to make sure your "kit" looks "like totally super cute".
View Details: Nitro Fader TLS Snowboard Boot - Women's
Helpful Votes: 0 Yes