Gear Review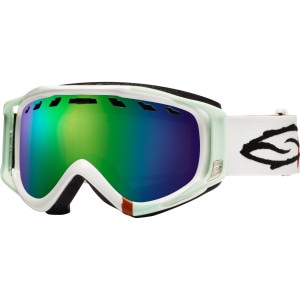 $69.95 - $89.95
$41.97: $62.97 for discontinued items
9 Reviews
See all product details
Fuse Lovers Unite!!!
By Thomas Warren
Ranked #686 - Goggles November 5, 2010
Okay all you Smith Fuse fans. Don't fret, you have a newer goggle to love. The Smith Stance has the same shape with better features. The new design allows this goggle to fit better with your helmet, if you use one, and the new colors are insane. Don't worry about all your extra Fuse lenses either, they fit in this goggle too!!!
View Details: Smith Stance Goggle
Helpful Votes: 0 Yes