Gear Review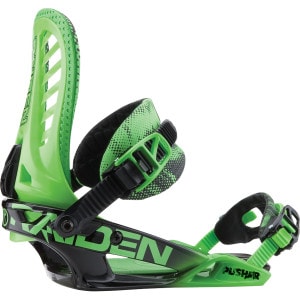 $189.95
4 Reviews
See all product details
They are Light light light ! ! !
By Roberto
Ranked #1026 - Bindings November 11, 2010
I love my bindings cause they are so light. Great if you do lots of park and jumps and stuff...I recomend them. The only minus is that they kinda feel quite fragile, but I guess time will say. Btw just in case you dont know the Nice dreams color means one binding in yellow/blue and the other one in Purple/blue...
View Details: Nitro Raiden Pusher Snowboard Binding
Helpful Votes: 0 Yes