Gear Review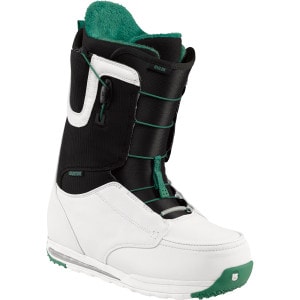 $219.95
27 Reviews
See all product details
Ruler
By JasonH-Burton-Rep.
Ranked #59 - Men's Lace Snowboard Boots November 19, 2010
Well you should take out your rulers and measure the amount of fun terrain your going be able to ride with this boot. Your results will tell you that the possibilities are endless. This boot is the go everywhere do everything, been around for ten plus years, and is planning on anther ten. With the new Speed Zones Lacing System your in and out faster, the 270 degree air cushioning makes for a plush ride that cuts the chop and big drops in half.
View Details: Burton Ruler Snowboard Boot - Men's
Helpful Votes: 0 Yes