Gear Review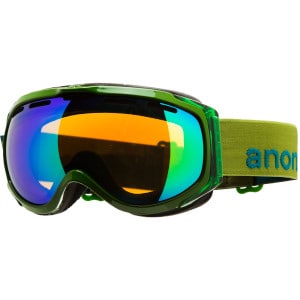 $104.95 - $129.95
1 Review
See all product details
Hawkeye
By JasonH-Burton-Rep.
Ranked #408 - Goggles November 19, 2010
The Anon Hawkeye is a goggle that really stands on in the Anon line for me, with a spherical lens, triple density foam and interchangeable straps allow for a custom fit and look that will help you see every little bump, jump, rail, tree, and everything in between.

Get a pair and i promise you wont regret it. Super clear and uninterrupted vision with a field of view that is remarkable.
View Details: Anon Hawkeye Asian Fit Goggle
Helpful Votes: 0 Yes