Gear Review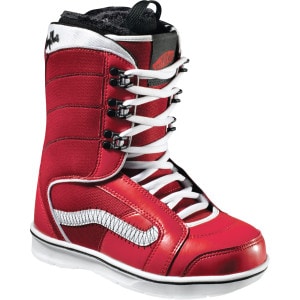 $179.90
8 Reviews
See all product details
Nice..
By Kat Cooper
Ranked #529 - Boots November 21, 2010
These are great boots. I'm an instructor so I walk/hike/ride/live in them all winter. Finally no problems with heel lift like I had previously with my DCs. They are super comfortable and durable.
I actually had the opposite experience with sizing and kept going smaller to get proper fit. Remember, boots pack out.
View Details: Vans Hi-Standard Snowboard Boot - Women's
Helpful Votes: 2 Yes