Gear Review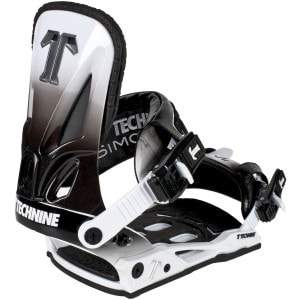 $209.95
2 Reviews
See all product details
Dope all mountain binders.
By R. Watson
Ranked #1136 - Bindings January 11, 2011
I've got a pair of these and couldn't be more pleased with 'em. The ankle straps are cush, and the toe strap stays in place like it should. They've got just the right amount of flex for stomping the whole mountain! Nice and light too. If you can find a pair - get 'em. Highly recommended!
View Details: Technine Simon Says Snowboard Binding
Helpful Votes: 0 Yes