Gear Review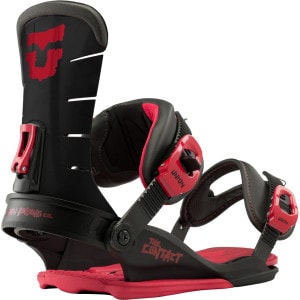 $179.95
37 Reviews
See all product details
union contacts are AWSOME!!!!!
By Ryan
Ranked #1044 - Bindings February 24, 2011
I bought the union contacts at the start of this year (after i broke my burton customs) and I'm never buying another binding other than unions again!! These bindings brought out the flex in my board when I was doing jibs (I had never been able to nosepress like I did the first couple times i used the contacs), they made landings so much nicer off jumps and I just took them out for some knee deep powder turns and they did just fine. They handle everything really well and I would recomend these to anyone who rides park a lot!
View Details: Union Contact Snowboard Binding
Helpful Votes: 0 Yes