Gear Review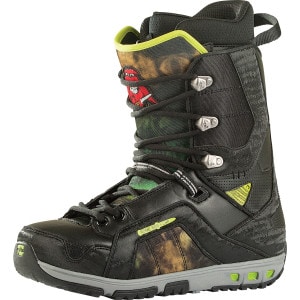 $239.95
19 Reviews
See all product details
rome libertine sucks!
By RAP2868657
Ranked #523 - Boots March 11, 2011
Don't even bother, pure flex sucks ass! yo can't get them tight enough in the lower zone and if you do it hurts your ankles, my boot's laces started to tear and you can't lock them in the "zones" where u are supposed to and they loosen up! Don't buy em'.
View Details: Rome Libertine Lace Boot - Men's
Helpful Votes: 0 Yes