Gear Review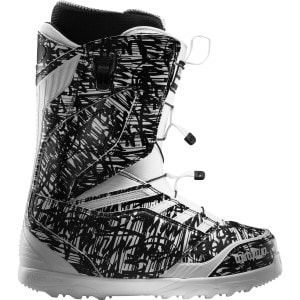 $219.95
15 Reviews
See all product details
Meh.
By dj_2818928
Ranked #486 - Boots March 23, 2011
I have wide feet and high arches so I decided to go with these boots because of the reviews saying they were wide. I didn't like them at all. They didn't fit my feet well. I have a pretty atypical foot so it's a little hard for me to find shoes/boots. I also did not like the fasttrack system at all. They tend to lace up relatively fast but are a pain to loosen up and get your foot in and out of.

They are a really nice looking boot and I did think the STI Evolution Foam they use is EXTREMELY light and that was very cool so that's a nice plus, but they just were not comfortable for my foot.
View Details: ThirtyTwo Lashed FT Snowboard Boot - Men's
Helpful Votes: 0 Yes