Gear Review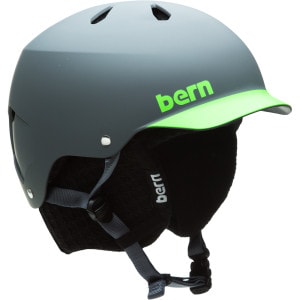 $99.95 - $109.95
14 Reviews
See all product details
Best Helmet for the non-pro rider.
By wil3239910
Ranked #528 - Accessories May 22, 2011
In terms of looks, this is one of the best helmets out there. In terms of safety, it isn't meant to be used for impact off XL kickers, so clearly you shouldn't get this helmet if you like grabbing big air on a daily basis. However, for people that have wide heads (please don't make joke), you might have to try it out first. For myself, I usually have to grab XL for helmets and even then they still feel too narrow most of the time. This helmet is no exception (didn't buy it for myself this time). So if you have a wide head, better try before buy.
View Details: Bern Watts Hard Hat w/Knit Liner
Helpful Votes: 0 Yes