Gear Review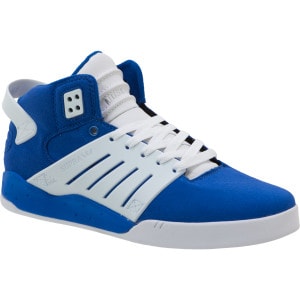 $119.95 - $129.95
3 Reviews
See all product details
SUCH A GOOD FOLLOW UP SHOE!
By Patrick Tullos
Ranked #3 - Men's Shoes June 24, 2011
I was a little surprised when I saw that Supra didn't go with an even higher version of the Skytop. I love the direction they went with the Skytop III though. Completely different but the same all at once. These are really comfortable and look fresh as whole food produce.
View Details: Supra Chad Muska Skytop III Skate Shoe - Men's
Helpful Votes: 0 Yes