Gear Review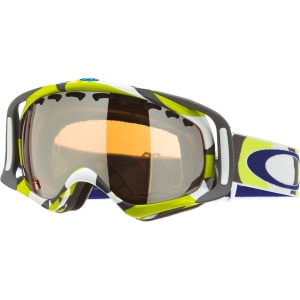 $110.00 - $200.00
$60.50: $84.00 for discontinued items
48 Reviews
See all product details
Goggles? Or Eye Protectors Battling The Evil Knee Monsters!
By Adam Bagby
Ranked #176 - Goggles July 3, 2011
Other reviews already give proof that the Crowbar is one of the best goggles on the market as far as fit, fashion, and function, but you should also know that they take a lickin' and keep on tickin'. when you come down from a cross-continental flight and your face meets your knees, you'll be glad you went with Oakleys.
View Details: Oakley Crowbar Goggle
Helpful Votes: 3 Yes