Gear Review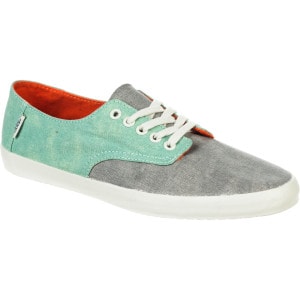 $46.95 - $57.95
5 Reviews
See all product details
Indeed good sir, indeed.
By CoupZapa
Ranked #624 - Men's Shoes August 27, 2011
Very sick shoe if your a vans fan. These things are good for just about anything. You can rock em' while cruisin on your board or show the ladies you know a thing or two about style without forking over the dough. Light weight and super comfy. Makes all the hipsters in their TOMS look homeless. Also dry super fast and do super well for popping tricks on the wakeskate.
View Details: Vans E-Street Shoe - Men's
Helpful Votes: 0 Yes