Gear Review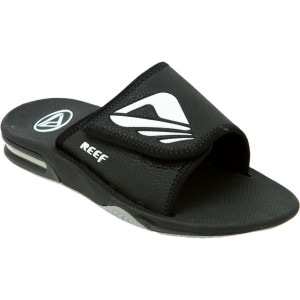 $54.95
2 Reviews
See all product details
Reef BYOB's - the BEST!
By dw14884993
Ranked #607 - Men's Shoes September 13, 2011
Best slides ever, I'm on my 3rd pair. The adjustables are better than the old style non-adjustables, and WAY more comfy. My old ones are still in pretty good shape after 2 years, just a little faded and scraped up. Really, I just wanted some new ones and my wife wanted a pair too. She even opened us up a pair of frosty adult bevs the day she got hers. dogfunk had the best price and free shipping too. Thanks to Reef and dogfunk, we are very happy campers/walkers/boarders/skiers!
View Details: Reef Adjustable BYOB Flip Flops - Men's
Helpful Votes: 0 Yes