Gear Review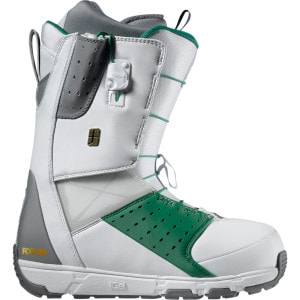 $249.95
15 Reviews
See all product details
Kicker boot is good!
By Jacey Murdock
Ranked #368 - Boots November 16, 2011
You think cause of forums tweeker tech that the team would use them more ofter. Well that's sorta of true. Most riders on the forum team such as Nic Suave, Pat Moore, Jake welch and more. Ride the kicker boot because its durable and gives them the stiffness on the out side but still gives them that soft comfy feeling on the inside. The feel good soul known as "fgel" is compatible with the good vibes binding the padding is made from the same make as the soul. Giving a more comfortable ride and naturally adjusting your stance. The kicker boot is all god in all terrain!!!!
View Details: Forum Kicker Snowboard Boot - Men's
Helpful Votes: 0 Yes