Gear Review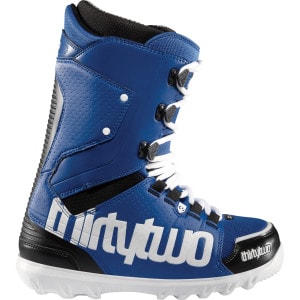 $199.95
52 Reviews
See all product details
Lashed are the yard stick...
By wd
Ranked #462 - Boots December 10, 2011
For the price the 32 lashed is the boot that every manufacturer should be striving to match. Having ridden dozen's of boots from various manufacturers over 20 years my first pair of Thirty Two's are the lashed. Honestly I cannot find anything bad to say about how they feel, and perform when riding! I got a great deal on a colorway that I DO NOT LIKE yet I still refuse to give them up! I considered getting a new pair of Lashed this year (because I hate the colorway) and when I put my boots on for opening day I decided against it. They are like slippers now and I will ride them until they die. Only complaint is I would like to see more durable toe top materials for riding the lift as mine are torn up but otherwise they are the boot by which other's should be measured!
View Details: ThirtyTwo Lashed Lace Snowboard Boot - Men's
Helpful Votes: 0 Yes