Gear Review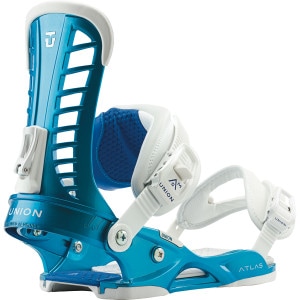 $239.95
10 Reviews
See all product details
Best Set of Bindings I have ever owned!
By theches
Ranked #631 - Bindings December 27, 2011
These bindings are great! I love them, no pressure points, really customizable. EXTREMELY RESPONSIVE. The one problem I have is that the toe strap sometimes slips or the toe strap locks up if you really like to tighten your bindings down. Otherwise a great pair of bindings. I wish I had another pair for my other snowboard.
View Details: Union Atlas Binding
Helpful Votes: 0 Yes