Gear Review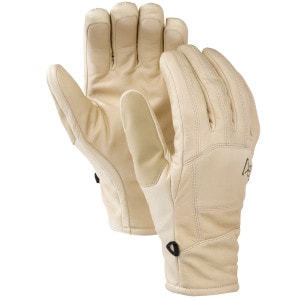 $74.90
4 Reviews
See all product details
NOT for the backcountry unless its spring......
By Annie
Ranked #152 - Gloves December 28, 2011
these fit great, look great and work great..... unless its under 10. i have used these for about a month straight (5+ days a week on the mountain) and they have been great for resort riding in 10 to 45 degree weather BUT they get really warm if its over 35 and they are nowhere NEAR the protection needed for backcountry or anything under the 10/15 mark. on the plus side i almost never have to take them off because how articulated and thin they are... i would call them a bit of a glorified leather pipe glove.... and they look like that to. i am a girl and have pretty normal sized hands and i got the medium and they fit great. great buy for someone who won't have their hands in the snow a lot or is a skier.
View Details: Burton AK Leather Tech Glove
Helpful Votes: 0 Yes