Gear Review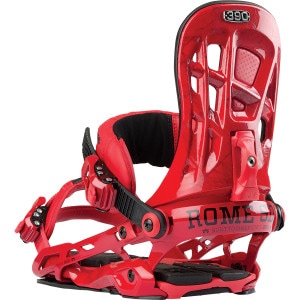 $229.95
62 Reviews
See all product details
disappointment. sick graphic though...
By Conner Walton
Ranked #40 - Bindings December 31, 2011
very very pissed off about these bindings. will be returning very shortly. rode these bindings every day for about a week or 2. have about 30-40 hours of riding on them. the leather is ripping, the toe cups are DESTROYING my boots, and not to mention the toe strap doesn't work under 25 degree weather. i'm so frustrated because half the time when i'm throwing even just a little 3 or 5 over a jump, the bindings just cant hold... don't recommend. at all.
View Details: Rome 390 Snowboard Binding
Helpful Votes: 0 Yes