Gear Review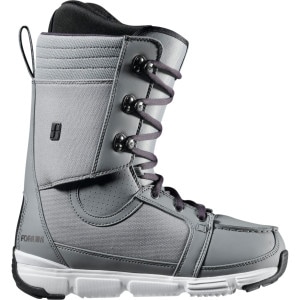 $199.95
11 Reviews
See all product details
NOT EVER BUYING ANOTHER BOOT AGAIN!!
By tre whatley
Ranked #329 - Boots January 2, 2012
I WAS IFFY ON IF I SHOULD GET THESE. I TRYD THEM ON AND I WAS HOOKED YOUR FEET FEEL SURROUNDED BY 30 PILLOWS. SUPER SOMFY BOOTS JUST THE RIGHT FLEX TO JIB AND STILL HAVE SOME SUPPORT FOR HUGE KICKERS !!!! BEST BOOT EVER . JUST GET THIS BOOT TRUST ME !
View Details: Forum Tramp Snowboard Boot - Men's
Helpful Votes: 0 Yes