Gear Review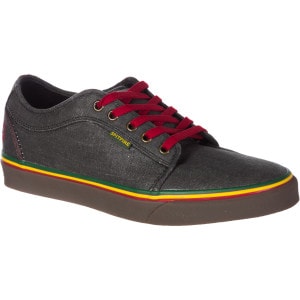 $59.95 - $64.95
41 Reviews
See all product details
Still comfortable, still classy.
By Jason Kerouac
Ranked #304 - Men's Shoes February 7, 2012
Just picked up a set of 10's in the Black/Mid Grey/Herringbone. The sole is a medium grey, and the color scheme on the shoe itself is wicked. Really solid design. Just like every other pair of Chuk's I've owned, 100% satisfied. Buy a pair.
View Details: Vans Chukka Low Skate Shoe - Men's
Helpful Votes: 0 Yes