Gear Review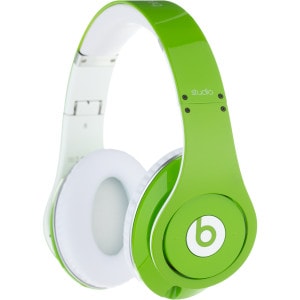 $299.95
8 Reviews
See all product details
Decent headphones, but overpriced.
By Seth
Ranked #274 - Headphones March 10, 2012
Having used these before, I can honestly say that I was impressed with the sound quality. However, the price seems a bit outlandish to me. I own a pair of Aviator7 chopper headphones that were about $80 and the sound quality from those is just as good, if not better than the Beats. The build quality on the Beats is not too amazing either. The way I see it, these headphones are like Ferrari cars: you pay for the looks and the name, but you can find other brands that are less expensive that perform just as well. If you really want to spend this much on headphones, get a nice pair of Bose. But hey, they are an effective way to display your wealth.
View Details: Beats by Dre Beats Studio High-Definition Headphones
Helpful Votes: 0 Yes