Gear Review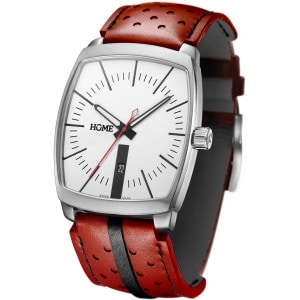 $418.95 - $458.95
2 Reviews
See all product details
wish I could also drive the car that goes with it.
By Art
Ranked #252 - Men's Accessories March 20, 2012
The line that goes from the dial across to the band is what did it for me! That + just the right touch of perforated leather brings you back to Le Mans.
Damn where's my Porsche?
View Details: hOme Watches G-Class Watch
Helpful Votes: 0 Yes