Gear Review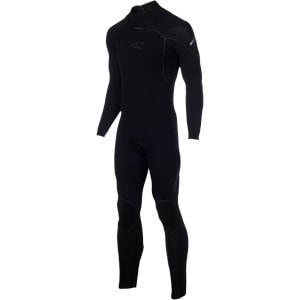 $549.95
2 Reviews
See all product details
Right in the middle
By Car Ramrod
Ranked #8 - Wetsuits April 6, 2012
Bought this suite brand new from O'Neill in Santa Cruz...lasted me about 10 surfs before the glue seals around the chest, stomach and thighs started to peel back...not to mention the cratch blew out pretty quick as well...

On the other hand this suite amazed me when surfing cold waters sunny or overcast....kept me super warm...alot lighter than a traditional 4/3 suite for sure...

Also, drys farley quickley and easy to get in and out of of once you have broken the baby in...I dont feel bad for buying this suite seeing as though I got a pro-form deal.

Kept me really warms and mobile in the water...but poor manufactureing lead me to believe this suit will only last a half season before you are leaking!!!
View Details: O'Neill Psychofreak 3.5/2.5 Z.E.N. Wetsuit - Men's
Helpful Votes: 0 Yes