Gear Review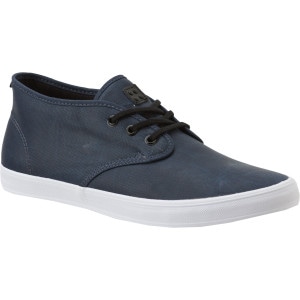 $69.95 - $71.95
5 Reviews
See all product details
Beat up and still looking good.
By Frank Welling
Ranked #299 - Men's Shoes April 29, 2012
Not the best shoe if you want something to stay fresh for a long time. The wax coating starts to break in the first day, but it gives it a pretty unique look. Because of the wax they are tough and are great for the day to day.
View Details: Gravis Quarters LX Skate Shoe - Men's
Helpful Votes: 0 Yes